Summer drinks to bring out the summer weather!! (Hopefully)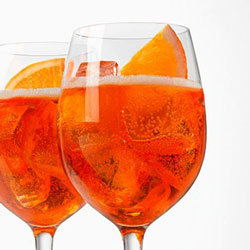 The team have worked hard over the last few days on Summer drinks training and you can see from the photo that the drinks were put on the bar for
customers and staff to sample…the most popular being the 'Brandy Mule' which is our take on the famous Moscow Mule except using brandy instead of
vodka, with chilled organic ginger beer and fresh limes with ice.
Also enjoyed were the 'Apple Orchard Mist' using apple juice and cider brandy in the form of our Kingston Black or Somerset Pamona mixed with lemonade and then with ice, fresh mint, Orange, Strawberry and cucumber, think of an Applely Pimms and you have it!!
As you will see from the photo of the summer drinks board there are a few more including the ever popular Pimms No.1 and the increasingly popular
Aperol Spritz ….sunshine in a glass.
So even if there is a little cloud about pop in and cheer yourself up with a special summer drink and test the team!