We work with seasonal ingredients as much as possible and we source your food from Local Artisan Bakers, Farmers, Butchers and Cheesemakers. All our seafood is delivered fresh on a daily basis
The Old Doghouse Barn takes its name from the barn where the original 'three greyhounds' were housed when the pub was a working farm. Now a large, rustic, versatile space, it is a perfect location for a country wedding.
We have started a car club for you to join. If you are the owner of a classic, vintage or 'sporty little number'then join our club. We have events to enjoy throughout the year from treasure hunts to car meets and we can cater for organised car clubs to meet here for breakfast, lunch or supper.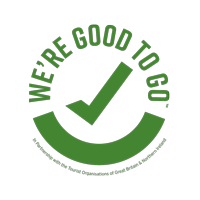 'VisitEngland', along with the other tourist organisations of Great Britain and Northern Ireland and the UK government, have launched a new industry standard mark as a way of supporting tourism businesses and providing reassurance to visitors. The industry standard is a way of letting our customers and guests know which businesses have made necessary changes to their day-to-day workings, including social distancing measures and staff training. We are good to go!