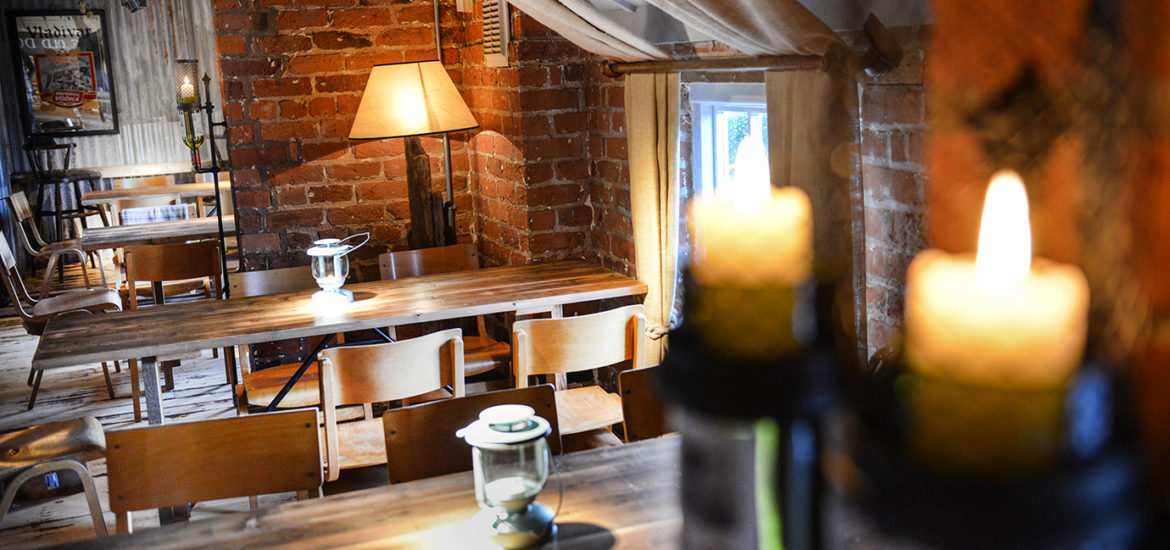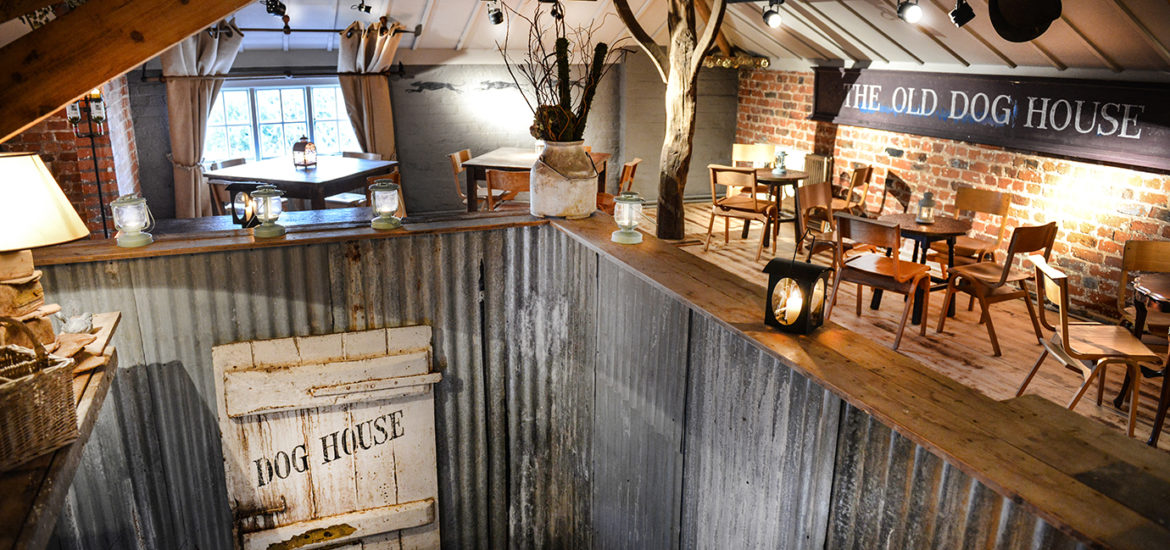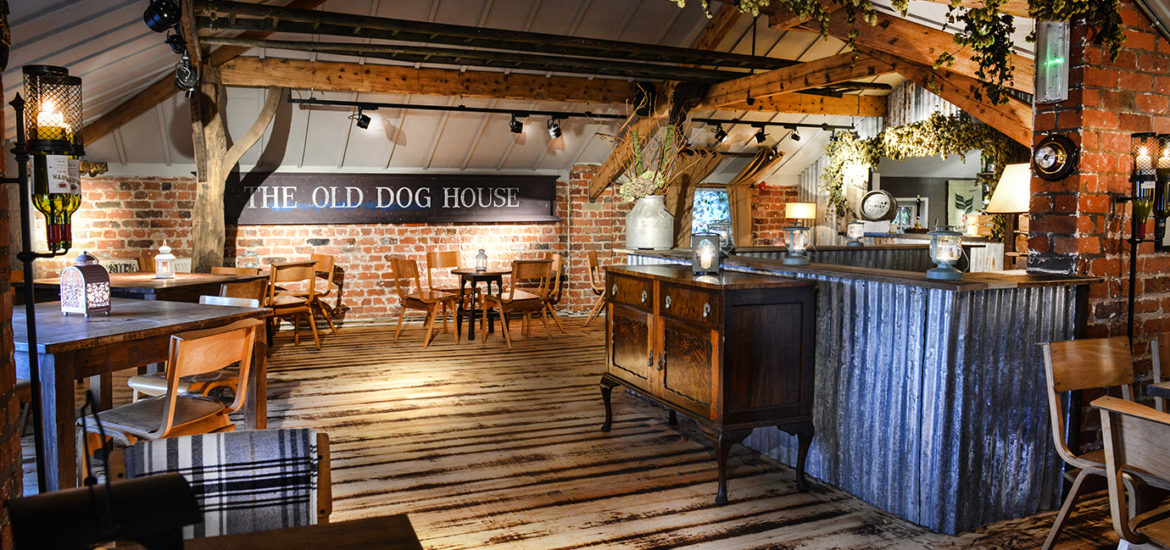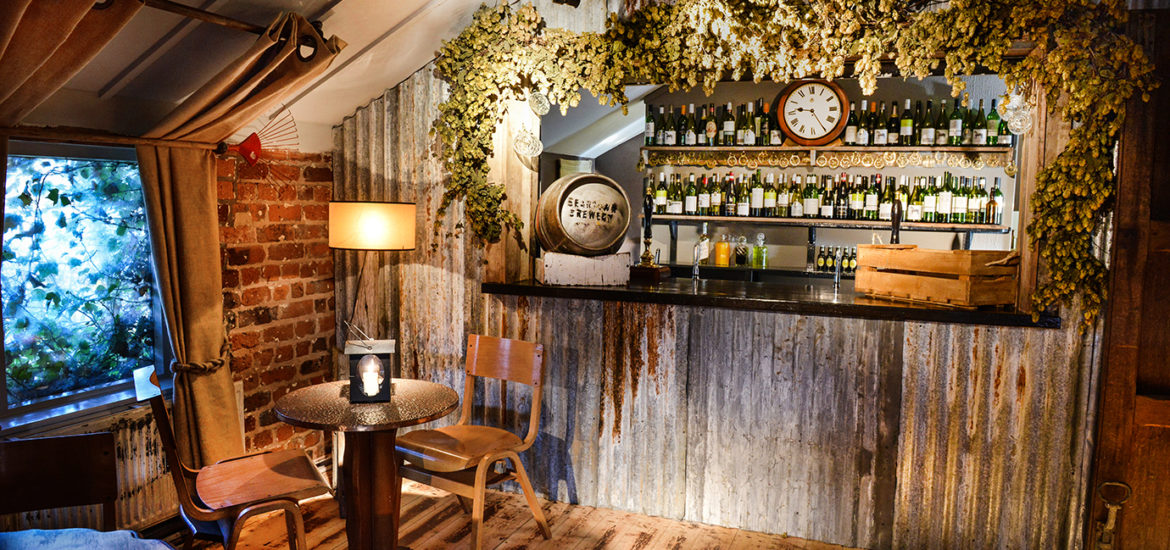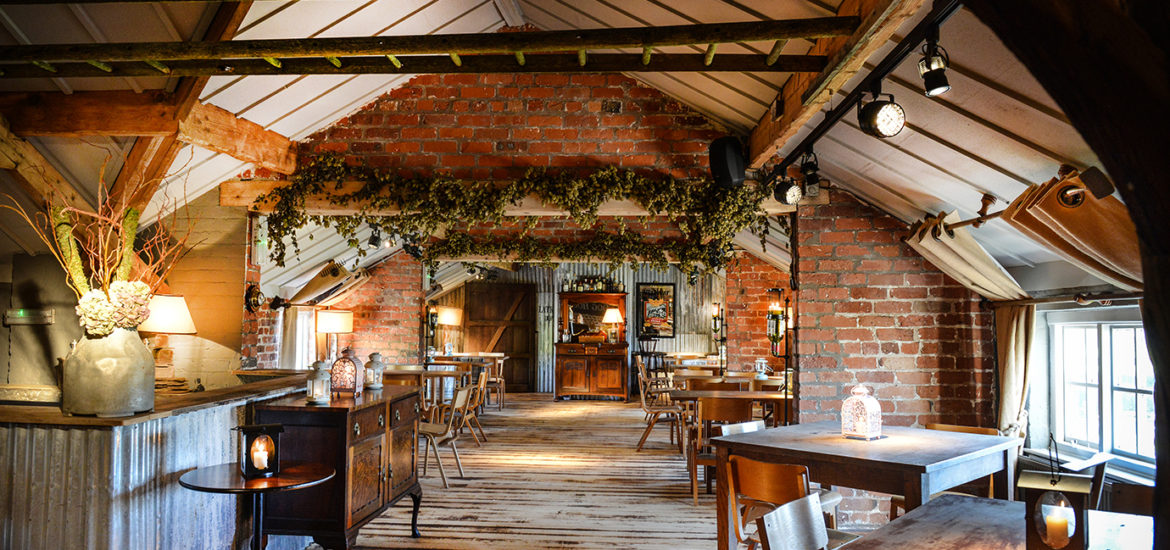 Welcome to the Old Doghouse
Nestled behind the Three Greyhounds Inn and surrounded by green fields is one of Cheshire's best kept secrets. The Old Doghouse Barn takes its name from the barn where the original three greyhound coursing dogs were housed when the pub was a working farm, and is now a large, rustic space that is available for events of all natures. It is full of atmosphere, with original barn features, beams adorned with dried hops, candled sconces, old dressers and a characterful bar.
With exclusive use of this completely self-contained space, you have a venue which comes fully staffed with its own bar, indoor and outdoor toilets, and plenty of room for live music and dancing. Whether you are looking for an intimate space for a party, supper, or workshop, to celebrate a hello or mark a goodbye, the Old Doghouse is a versatile and welcoming space for you to make your own.
Hire of the Old Doghouse also includes the use of its adjoining garden, surrounded by our neighbouring fields. The large lawn and pig-pens reimagined as a quirky seating area make the perfect place for summer drinks receptions, and give you to option of adding a marquee or tipi as an alternative space to host your guests. With add-ons including a delicious evening barbeque menu, outside bar setup, and fire pits, the space transforms from day to night.
The Old Doghouse can seat up to 60 guests for seated events, and can host up to 75 for standing events. We offer exclusive hire for daytime or evening only, or for the full day.
What's the occasion?