The Three Greyhounds Inn is housed in an old farmhouse dating back some 300 years. It is one of Cheshire's best kept secrets with its wonderful rural location nestled between the two busy towns of Knutsford and Holmes Chapel. The pub celebrates its heritage by recognising British farming, from its cheeses to its Somerset cider brandies and from localised ale production to the best the meat and fresh vegetables Cheshire has to offer.
The Three Greyhounds Inn boasts a private dining and party space, housed in the old barn adjacent to the pub, named the 'Old Dog House'. The Old Dog House was aptly named after the barn where the original three greyhound coursing dogs were housed. It is full of atmosphere, with original barn features, beams adorned with dried hops, candled sconces, old dressers and a characterful bar.
The barn can seat up to 60 people for a relaxed supper, up to 24 boardroom style for corporate meetings, and cater for up to 75 for standing events with casual dining. The Old Dog House has its own extensive bar and space for live music, as well as a generous outside garden area with original pig-pens re-designed as imaginative seating for your guests.
With our dedicated events team, we can arrange parties, wakes, champagne breakfasts, cheese and wine tastings, car club meetings, baby showers, and christenings. And with a "Little Black Book" of our own trusted people should you require help with anything from live music to flowers to cupcakes, events at the Old Doghouse are always a memorable affair.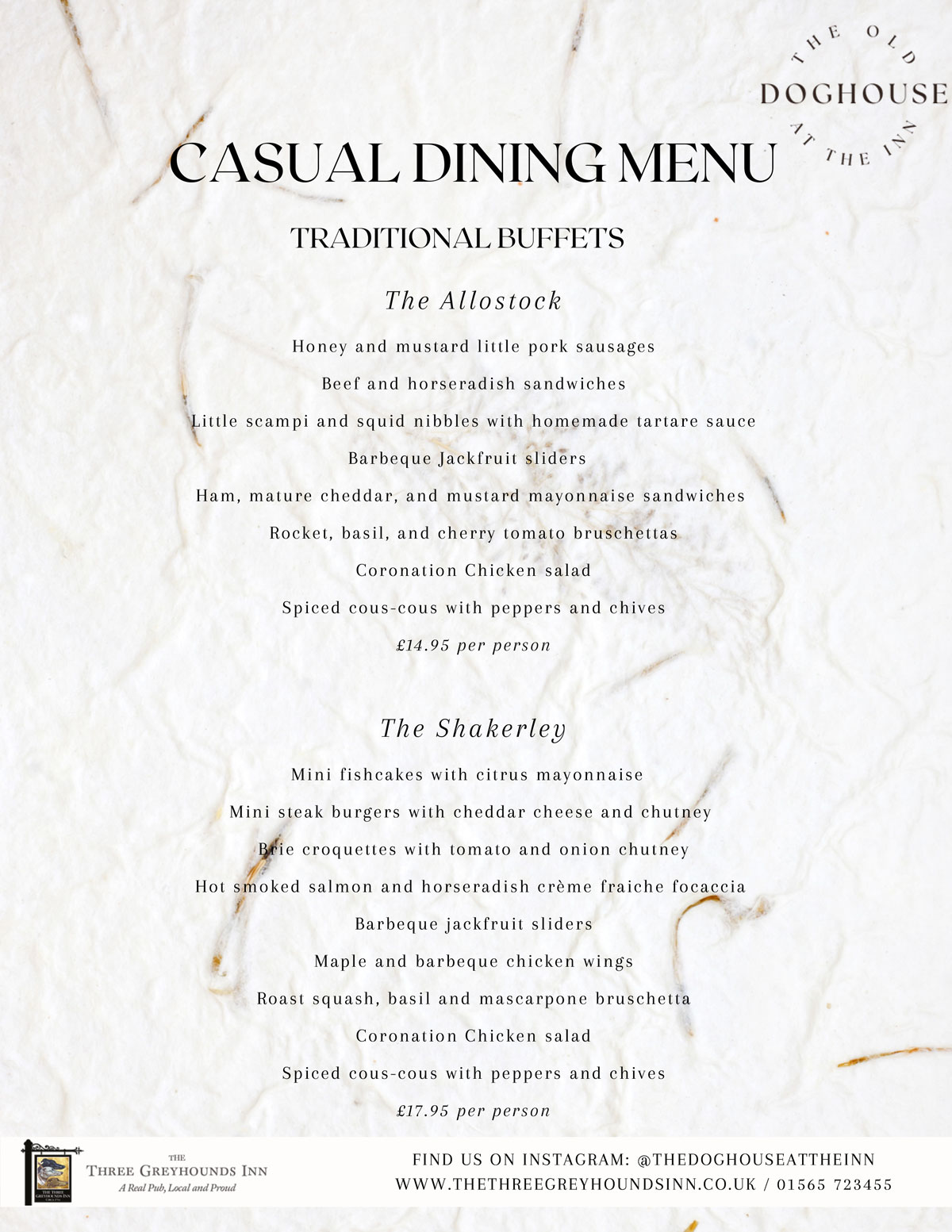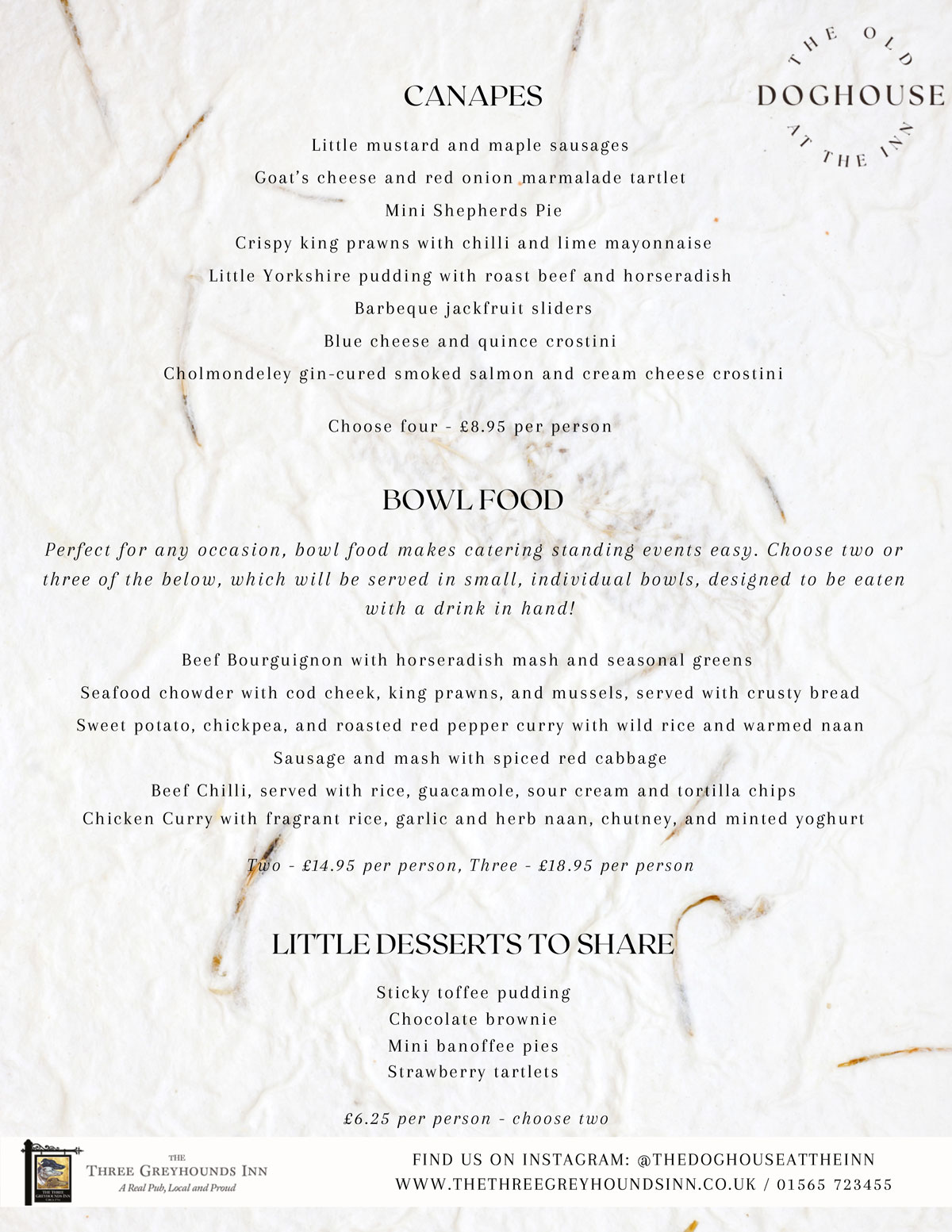 For any enquiries or to begin planning your event with us, please contact us here or email events@thethreegreyhoundsinn.co.uk